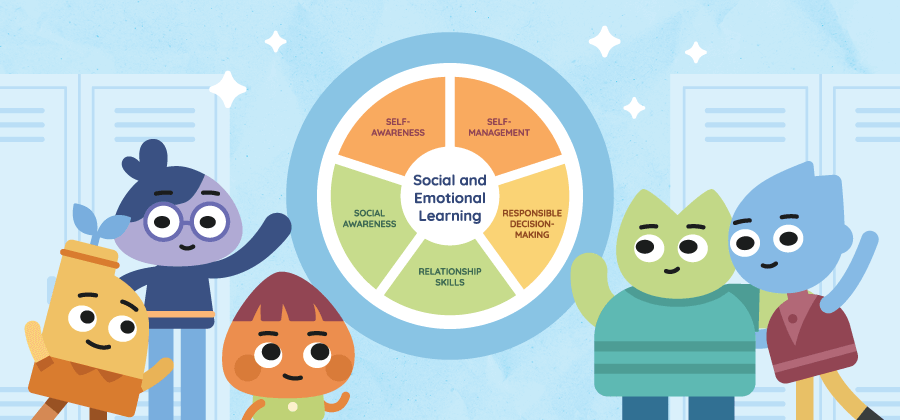 Let's talk about the 5 Social-Emotional Learning Skills (CASEL Competencies)! What are they? And why do they matter?
Whether you're a veteran Speechie or you're new around here, you've probably noticed that the 5 CASEL Competencies (Self-Awareness, Self-Management, Social Awareness, Relationship Skills and Responsible Decision-Making) are the core of the Everyday Speech SEL curriculum.
Good question! CASEL (which stands for the Collaborative for Academic, Social, and Emotional Learning) is a highly respected and well-known leader in the field of Social Emotional learning. Their mission is to, "help make evidence-based social and emotional learning (SEL) an integral part of education from preschool through high school."
Because social-emotional learning truly impacts every aspect of a student's life, now and in the future, we've chosen to build our SEL curriculum around the "CASEL 5." Through extensive research, making them the gold standard for SEL, CASEL has identified the 5 most important SEL skills for learners to develop. Our SEL curriculum specifically targets these areas with the aim of improving student mental health, academic performance, social relationships, and overall higher levels of well-being throughout their lives.
Within each grade level of Everyday Speech's Pre-K-5th SEL curriculum, you'll find 5 different units, each one carefully aligned to each of the competencies and jam-packed full of relevant content like: videos, interactive activities, games, lesson plans, discussion prompts, and more.
First things first; let's start with the CASEL Competency definitions:
Self-Awareness: The ability to understand one's emotions, thoughts, and values and how they influence behavior across contexts. This includes the capacity to recognize your strengths and limitations with a well-grounded sense of confidence and purpose.
Self-Management: The ability to manage your emotions, thoughts, and behaviors effectively in different situations to achieve goals and aspirations. Includes the capacity to delay gratification, manage stress, and be motivated to accomplish personal and collective goals.
Social Awareness: The ability to understand the perspectives of others and empathize with them, including those from diverse backgrounds, cultures, and contexts.
Relationship Skills: The ability to establish and maintain healthy and supportive relationships and to effectively navigate settings with diverse individuals and groups.
Responsible Decision-Making: The ability to make good choices about personal behavior and social interactions based on ethical standards, safety, and social norms.
Now, let's take a deep dive into each competency to see why they're so integral to social-emotional learning and to understand our reasoning behind building our entire SEL curriculum to support students in mastering these critical life skills.
Self-Awareness: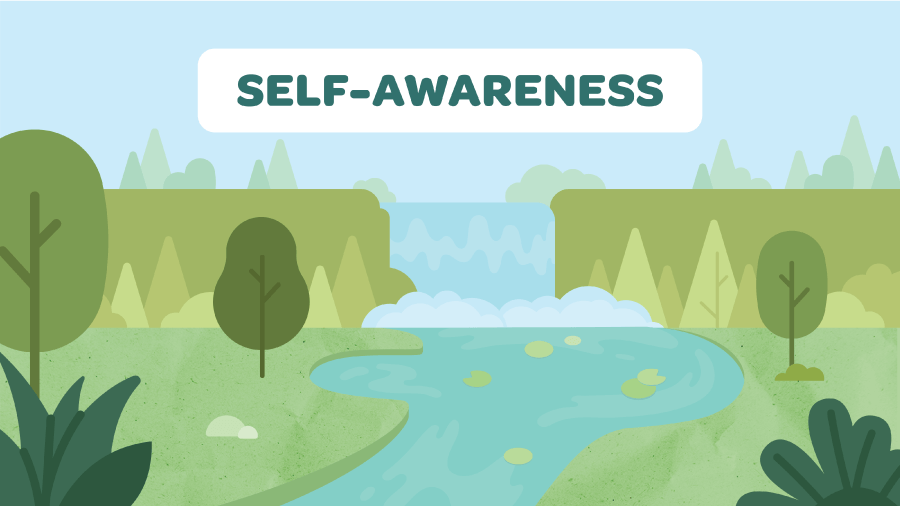 At the crux of self-awareness is:
Our ability to look inward
Our ability to understand our emotions
As we grow, so does our ability to understand the complexities of our thoughts, our values, and even our cultural identities. In essence, it is our ability to recognize that emotions can, and do, impact our behavior.
When we understand the "why" behind our actions, it empowers us to have more control over our life which leads to countless positive outcomes including:
Success in relationships
Lasting happiness
Greater achievement
Is it any wonder that Self-Awareness is always the first unit in our SEL curriculum? Throughout our Self-Awareness units, learners will develop an emotional vocabulary and the skills to help them label and make sense of their feelings. They'll learn about:
"Changing the Channel" on Big Emotions
"I Feel" Statements
Positive Self-Talk
And more!
Self-Management: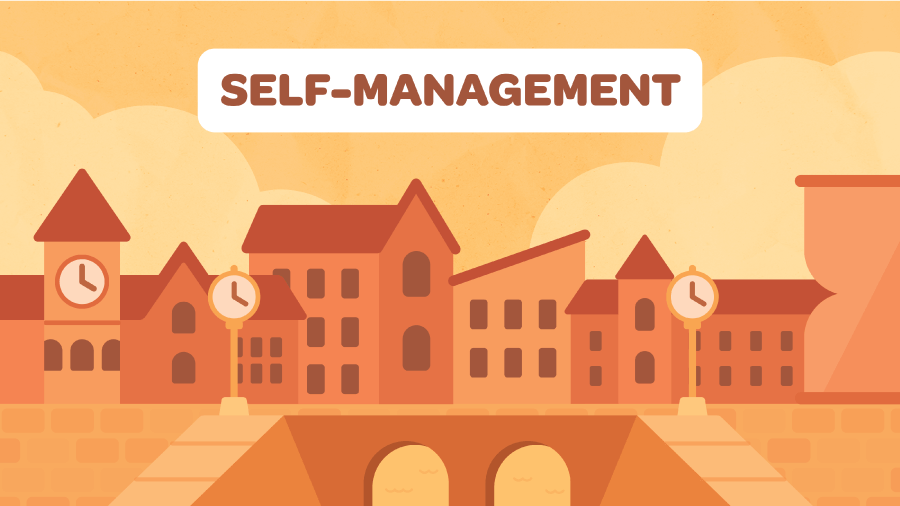 If self-awareness is the ability to recognize and label our emotions, then self-management is the next logical step; it's how we manage those emotions and how we behave as a result. It's not the why, but the what we do.
As human beings, we are constantly managing our emotions, processing our experiences and reacting to them.
As an educator, I know you've seen a student lose a game. And, often, they pout, they blame their teammate or competitor, they cry, they yell. None of which feels good! In fact, when we feel stress, we are experiencing a chemical reaction in our brains that increases our heart rate, our blood pressure, and our breath—it isn't healthy. That's why it's essential to teach our students how to take ownership and manage emotions differently.
Our Self-Management units will teach learners important skills like:
Practicing self-control
Understanding the correlation between emotion and behavior
Taking ownership of their behavior
Using self-motivation to accomplish goals
And more!
Students will learn to apply important concepts like:
Social Awareness: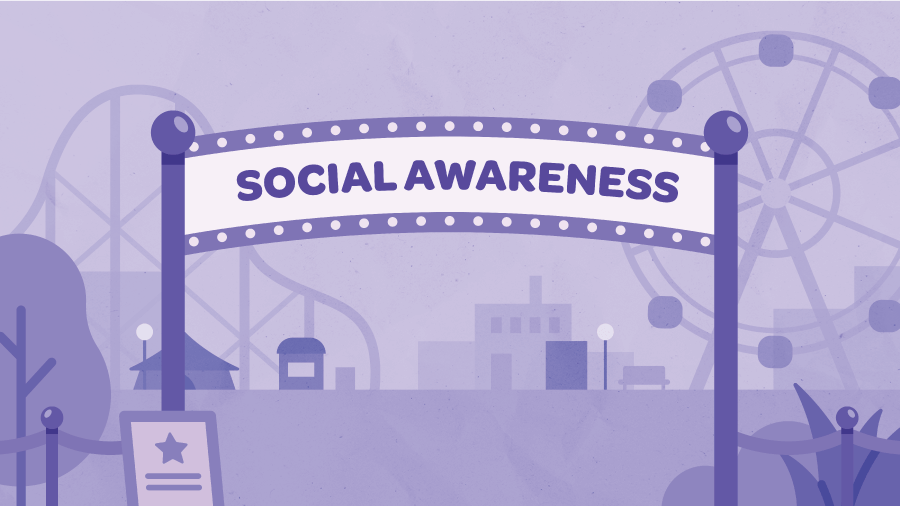 Social awareness allows us to understand the perspective of others, show compassion and curiosity, value diversity, and identify positive resources. At the center of social awareness is truly the ability to see ourselves as a participating member of a community. We contribute to the community and the community contributes to us.
I know you've seen a lack of social awareness in your learners. Who hasn't been in the middle of a serious discussion or lesson when a student loudly asks if it's lunchtime because they are so hungry?
When we lack social awareness, we see ourselves as an isolated unit and don't consider the perception of others or the impact we have in our community. As we develop this foundational competency we:
Enjoy improved relationships with others
Feel a sense of belonging
Value diversity
Have increased academic success
Understand social norms
And seek out positive supports
Our Social Awareness units focus on:
Perspective Taking
Respect
Turning Inward
The Importance of Community
Armored with these important skills, you will see your learners demonstrate empathy, express gratitude, engage in perspective-taking, recognize unjust behavior, understand the importance of community support, and patiently wait for lunchtime or recess without asking (wink, wink).
Relationship Skills: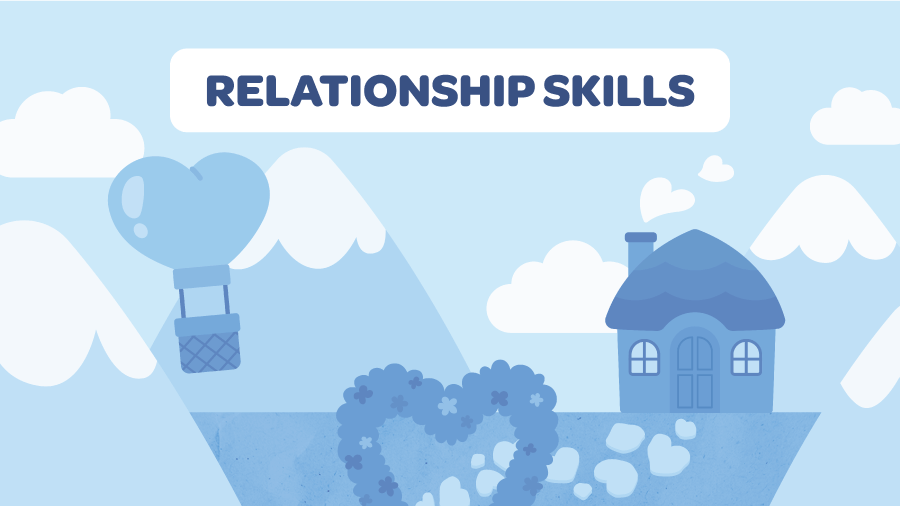 As educators, our ultimate goal is our students' success. But education doesn't exist inside a bubble filled with math facts, spelling lists, and the periodic table of elements. Research tells us that maintaining positive relationships is an important component of future, and current, happiness and success! Everything is easier when we're happier–even learning multiplication!
So which relationship skills should we equip our students with?
The ability to listen
Effective communication
Conflict navigation
Problem-solving
The ability to work in groups
As we teach relationship skills, our students will experience and learn the importance of social success which will prepare them to:
Be leaders
Have successful careers
And achieve happiness
The Relationship Skills units in our curriculum highlight:
Empathy Essentials
Compromise
Conflict Resolution
Fairness
Teamwork
And more!
Relationship skills are an essential part of our overall health, success, and well-being. We know the resources housed in these units will help you get your students exactly where they need to be!
Responsible Decision-Making: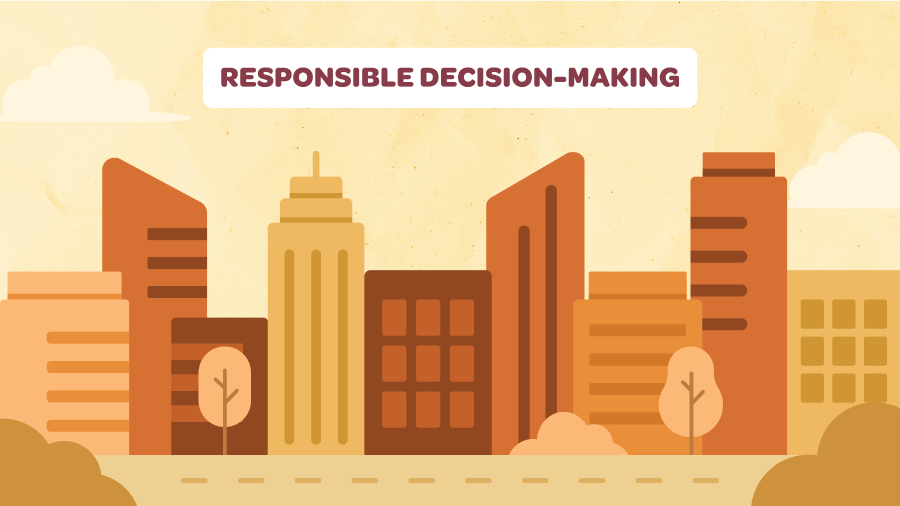 Responsible decision making is centered around informed choices. When we make well-informed decisions, we grow our ability to engage in critical thinking and self-discipline which helps us to validate and manage our emotions.
Consideration of ethics, values, consequences, and safety all make us responsible decision-makers.
Remember the scenario we discussed earlier about students losing games? At the end of the game, the student has a choice to make: to be sad and act out, or to move on. We've seen the crying and the pouting, but a responsible decision-maker would definitely make a different choice. It may not be easy, but they'd consider more than just themselves, they'd consider their:
Relationships
Community
And goals…
…and make a choice to recognize that it is just a game.
Important principles our Responsible Decision-Making units teach are:
Fairness
Ethics
Characteristics of Role Models
Healthy Habits
Problem-Solving Steps
As we wrap up the final competency in the Everyday Speech SEL curriculum, it is evident how the curriculum has been intentionally designed and scaffolded for successful teaching and learning! Meaning, it's no surprise that responsible decision making is the last competency to be addressed. As students progress to our final unit, they should be well-equipped with a vast range of social and emotional skills that will prepare them for the final competency–Responsible Decision-Making. Putting all of these skills into practice will help them to become reflective, caring, and constructive decision-makers!
Hungry for more? If you'd like more information on the 5 CASEL Competencies, checkout our training videos on each competency!

Also, be sure to sign up for a free 30-day trial to sample our 40-week no-prep SEL curriculum, complete with videos, games, activities, and more to support your students in becoming SEL all-stars.
About the Author: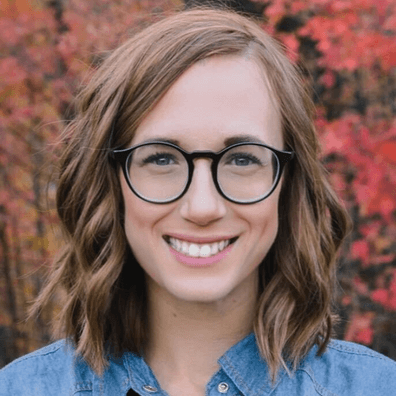 Kathleen Skinner joined Everyday Speech in 2022 as the Senior Content Admin. Prior to Everyday Speech, she worked extensively in EdTech and believes passionately in leveraging technology for student success. She loves being able to work with such high-quality content here at Everyday Speech. In her spare time you will likely find her taxiing her four beautiful (and busy) children to their various sports and activities, hanging out and playing board games with her hilarious husband, or enjoying the outdoors of the beautiful Salt Lake Valley they call home.