Social-emotional learning for all
Provide high quality, engaging SEL curricula for every type of learner in the building. From intensive one-on-one support to SEL programming for your whole school or district, Everyday Speech has the materials you need. Our no-prep curricula are designed with the busy teacher and interventionist in mind, allowing you to support your students in any setting.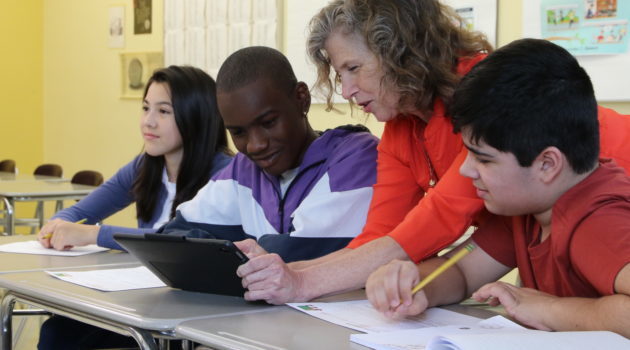 Choose a curriculum to learn more:
Social Communication Curriculum
Choose our Social Communication Curriculum for intensive social skills instruction in small group and one on one therapy sessions. It's everything you need, organized into no-prep, weekly lessons. Each lesson unit includes a variety of materials for preschool through high-school-aged students, including videos for behavior modeling, activities for further practice, and games to solidify newly-learned skills.
Social-Emotional Learning Curriculum
Our Social-Emotional Learning Curriculum is perfect for implementing school or district-wide SEL programming. Everything is done for you – just follow our roadmap and use the provided videos, games, and activities. With our SEL Curriculum, you're always prepared, no matter how much SEL training you've had.