Social-Emotional Learning During COVID-19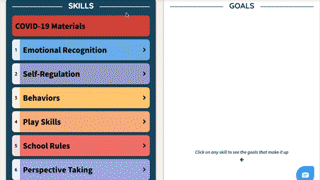 We have created new videos, activities and syllabi specifically to help students adjust to learning at home during the COVID-19 pandemic.
---

Start by watching the Britt's Tips video to learn more about how to use our materials.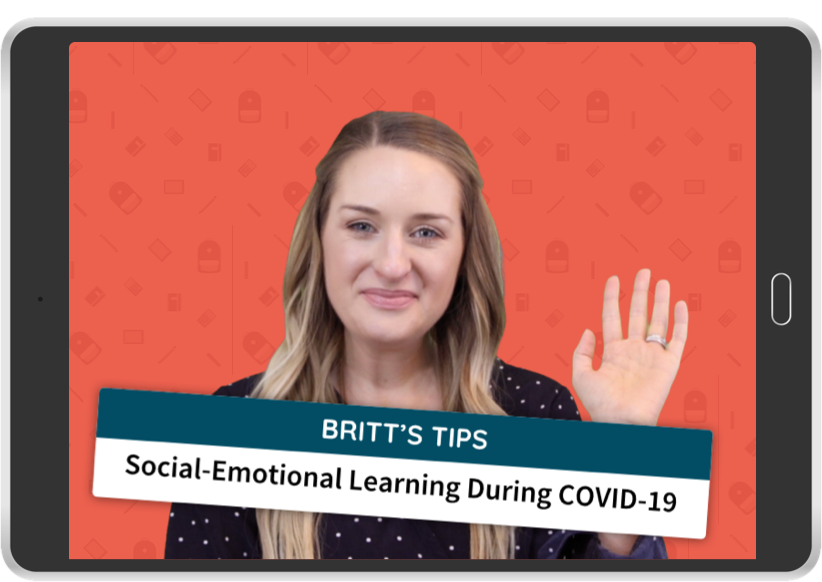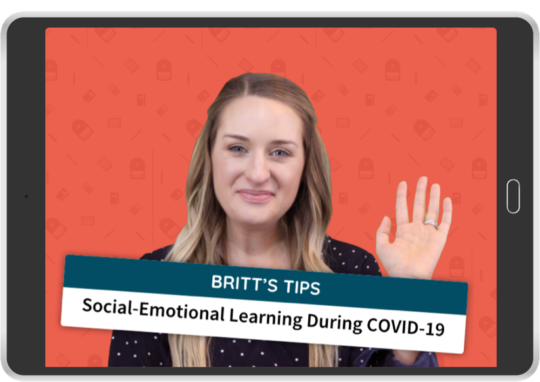 ---
8-10 Weeks Remote Learning Syllabus
Our in-house clinicians have created a 2-month remote learning syllabus, hitting on key skills during that time. Of course, you can always use our Full Curriculum to specifically work on any IEP goals your students might have.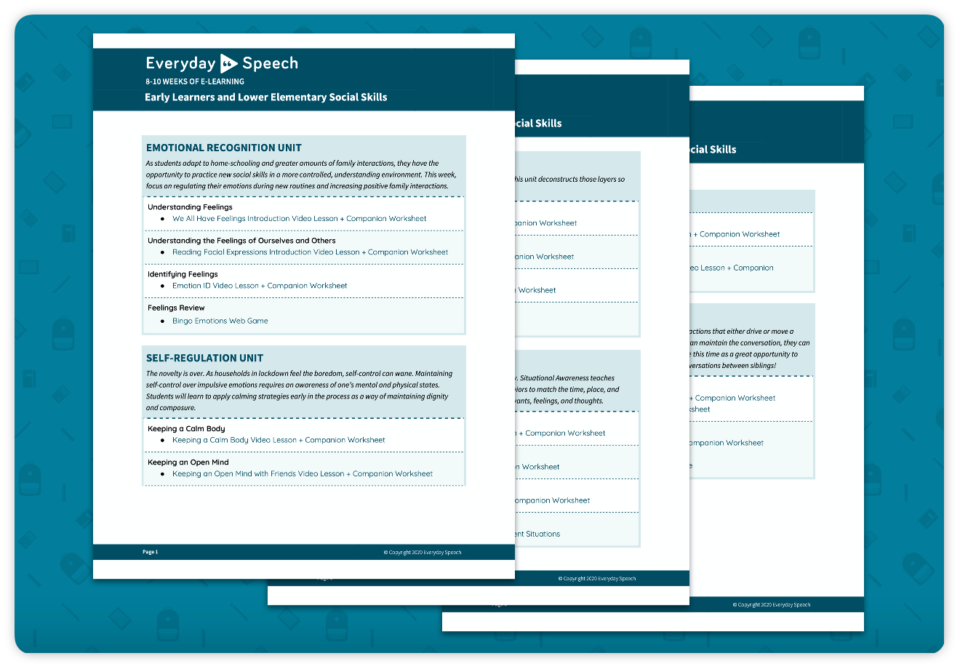 Download the syllabi here:
---
Fun Printable Activities
Use these printable activities to help children follow daily schedules and keep productive while staying at home.

Well-Being Calendar (FREE DOWNLOAD)
---
—
REMINDER:
To access these materials you need to have a Social Learning Platform account. If you don't have a Social Learning Platform account yet, you can sign up and get 100% free 30 day trial to see if it's the right for your students.
---
Looking for more resources?
Looking to share materials with parents? Download this PDF document to learn how to create free accounts for the parents of the students you work with. If you feel your students are ready to create their own accounts, they can follow the same steps a parent would.
See this blog post with recommendations for using Everyday Speech in a Remote Learning Environment
See this blog post with a list of our favorite remote learning tools outside of Everyday Speech
---
We hope these resources are helpful during this time of disruption.
Comments