New feature: Digital Pen!
Have you used the digital pen feature yet? You'll love the "Ahha!" moments in your social skills groups!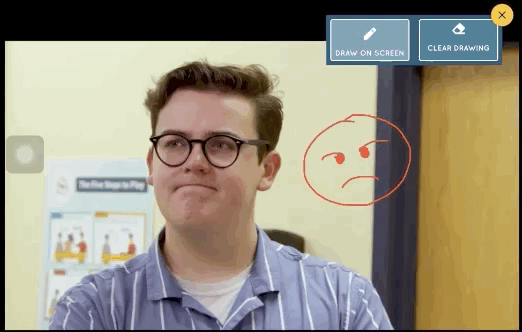 This is especially helpful for:
Highlighting specific facial expressions
Specifying which character is being discussed
Showing eye contact or other behaviors
The possibilities are endless!
To use the digital pen, simply open the video in full screen, pause it and you can use the Digital Pen feature to highlight a moment. You can use your mouse to draw. When you unpause the video, the drawings will be cleared and you can go back to watching as you normally would.

Also available on Social Learning Platform (SLP) iPad App Version 2.1.2 and newer versions.
Happy teaching! If you love using our materials, tag us on Instagram (@EverydaySpeech)!
Talk Soon,
Brittany
—
REMINDER:
To access this feature you need to have a Social Learning Platform account. If you don't have a Social Learning Platform account yet, you can sign up and get 100% free 30 day trial to see if it's the right for your students.
Comments