NEW Mini-Game: Tic-Tac-Moji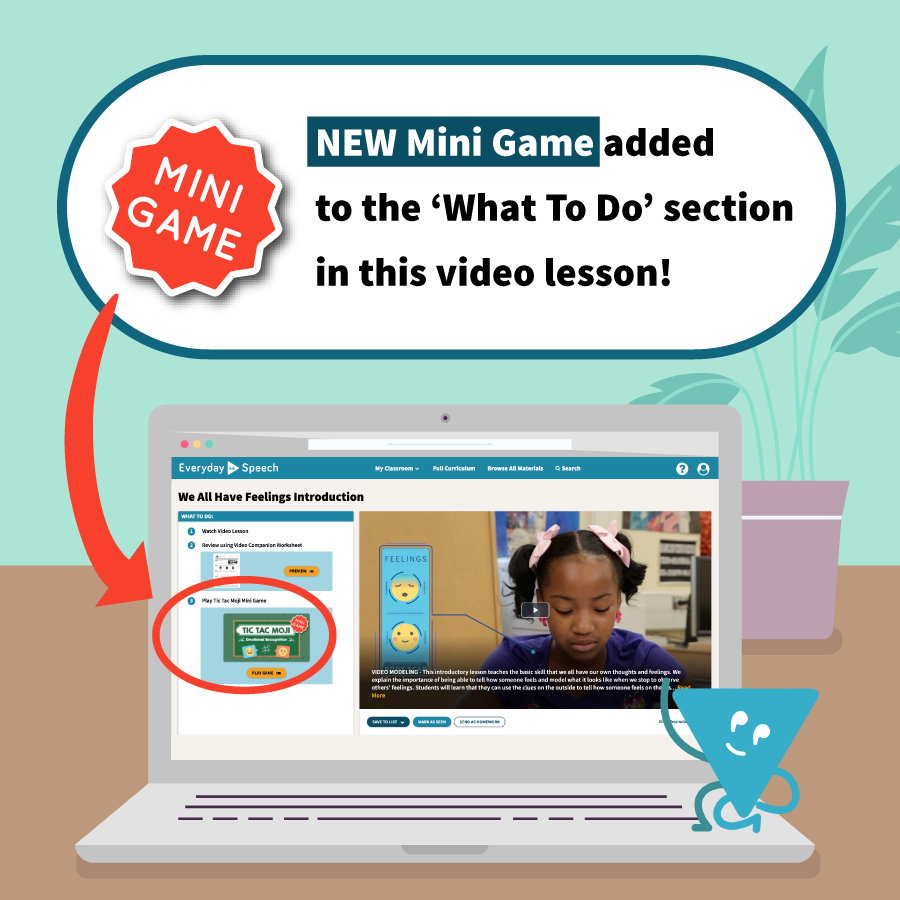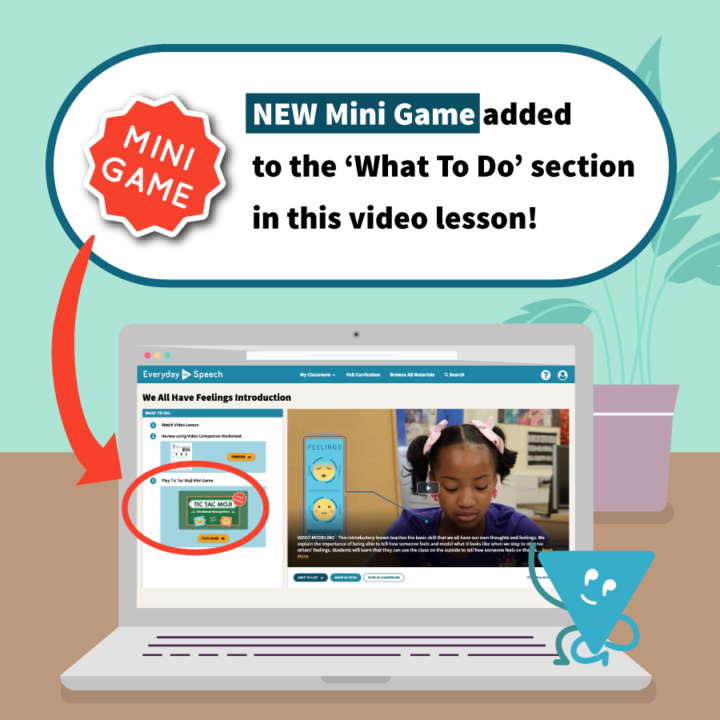 Introducing our newest release: Tic-Tac-Moji — a short and sweet mini-game that intends to create more play-based learning inside our ES curriculum. Tic-Tac-Moji offers students and teachers an opportunity to engage in a 'bite-sized' game experience. This new type of mini-game is intended to be used in tandem with the main video lesson as a quick and fun educational reinforcement for students.
You can find our newest release mini-game in the "What to Do" section of our "We All Have Feelings Introduction" video lesson. Students can't get enough? We've also added the full standalone game to the platform for a longer, more variable game experience.
Keep an eye out for future companion mini-game additions as we continue to roll-out more of this content into our video lessons!
---
Not already using Everyday Speech? We encourage you to try out our platform. Over 14,000+ educators trust and love us, and we hope you become part of our community too.
Here's what educators are saying about Everyday Speech:
"Everyday Speech allows my students to visually examine various scenarios that they encounter in their everyday experiences at school. The program is THE BEST program I have used with my students to teach Social Skills. The extension activities(i.e. games, worksheets), really help reinforce and solidify many of these important topics. "

– Ben Boettner, M.S., Special Education Teacher
"I LOVE EveryDay Speech. There are real-life classroom videos for every situation. I use the videos and worksheets constantly in my small therapy groups. I have even taken the videos and games into whole-classroom teaching groups and have gotten great feedback from teachers. The curriculum is well-organized and shows you exactly what skills to target. Definitely one of my most valued therapy tools!"

– Sarah Jones, MA, CCC-SLP
See what other educators have to say here.
Comments