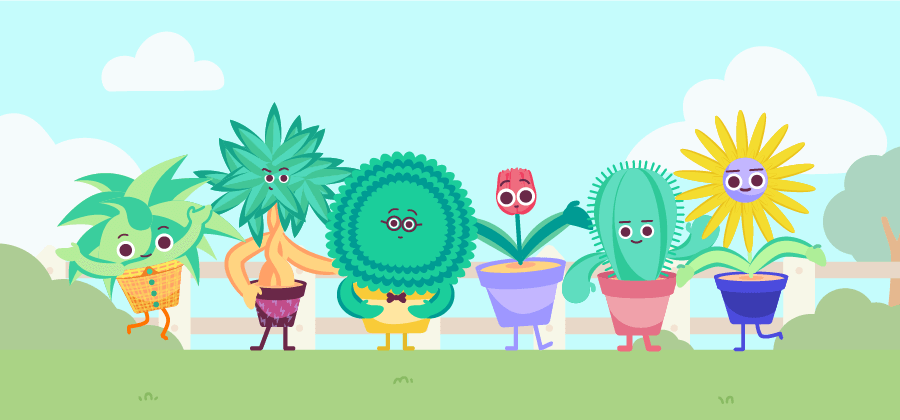 You've met Shelly, Spike, Taylor, Hugo, Sunny, and Frankie, but did you know each Everyday Speech plant has its own personality? Our plants mimic a classroom where each individual has their own set of unique traits, strengths, and weaknesses. Just like the plants act according to their personalities in the videos, we act according to our own personalities in real life!

Knowing each plant's unique personality traits can be a useful teaching tool. You can prompt your learners by asking questions like, "Are you feeling like Taylor and need some time to yourself?" or, "Spike gets mad fast, too. Do you remember what Spike does to calm down?" This is a great way for your students to learn about themselves while not feeling alone in their struggles.
Follow the flowchart below to see which Everyday Speech plant you are!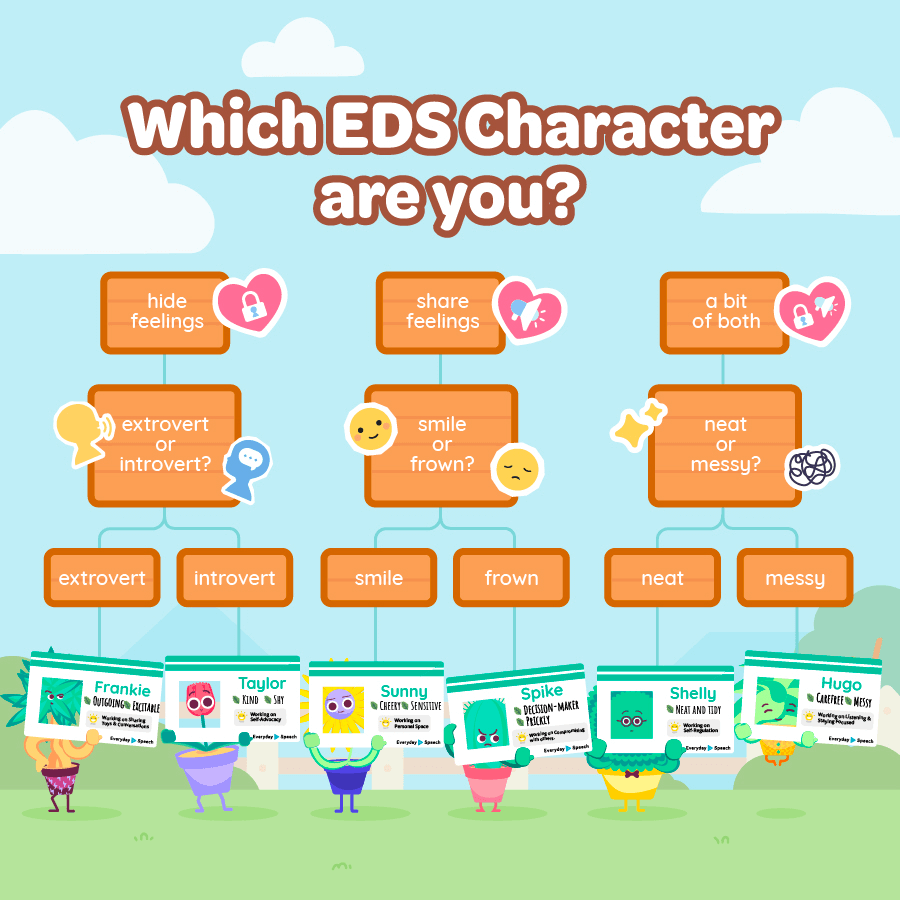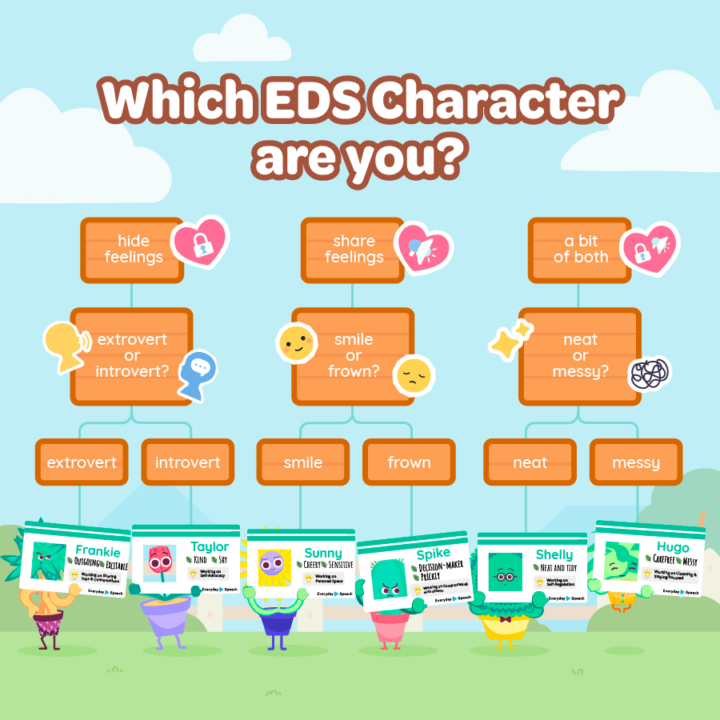 Learn more about your Everyday Speech plant: