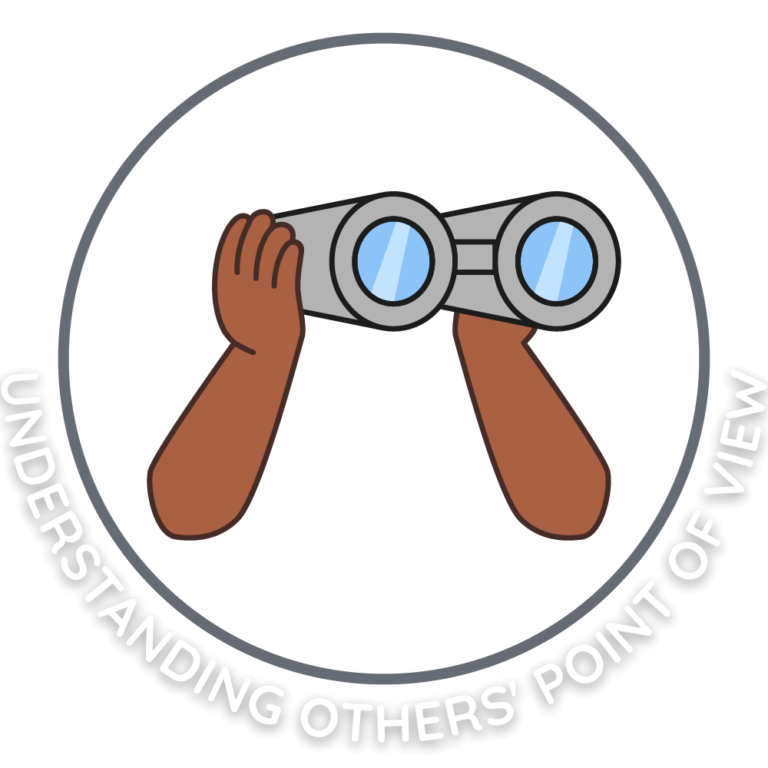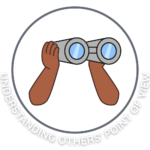 In need of a resource for teaching perspective-taking to your elementary students? Look no further, download our free elementary perspective-taking goal poster!
Teaching Perspective Taking to Elementary Students
You can successfully teach the art of 'perspective taking' or seeing others' points of view with the help of Everyday Speech! Seeing others' points of view or putting ourselves in others' shoes can be a challenging skill but is a very important one! When students can practice perspective taking they strengthen their ability to empathize, grow their self and social awareness, and ultimately improve their peer relationships and social skills!
Lesson Plan – Using Your Free Perspective Taking Material
1. Introduce the Importance of Perspective Taking
Perspective-taking is an important skill we use all the time to help us empathize with others and navigate social situations. We understand another's point of view when we quickly synthesize information from multiple sources. These include facial expressions, body language, previous knowledge of that person, tone of voice, and the meaning of their words. We distill that information down to essential elements to make educated guesses of others' thoughts and feelings.
This animated-modeling video introduces students to the concept of perspective-taking and seeing others' points of view by breaking it down into simple, easy-to-remember steps. Check out the free sample clip below! All of our video lessons come with companion worksheets and the ability to share as homework so parents or other educators can be clued into the important work your students are doing!
Our free elementary perspective-taking material is a visual goal poster that you can display in your classroom. Download, print, and hang this visual aid in your classroom to help promote generalization of this skill to the classroom environment!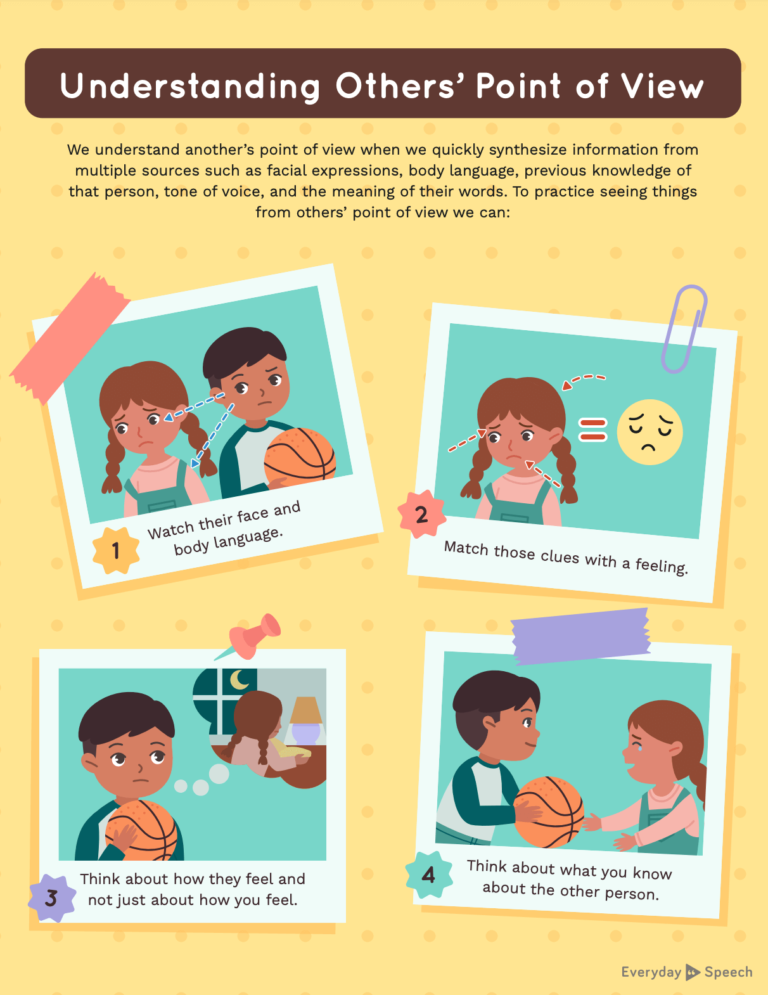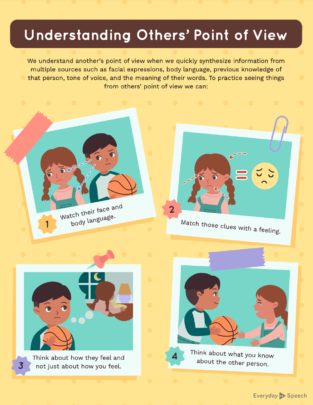 Sample Elementary Perspective-Taking Video:
This sample perspective-taking video is a great enhancement to this lesson! Everyday Speech provides real-life scenarios as age-appropriate actors model new skills. We offer a 30-day free trial for all of our social skills materials!
Related Blog Posts:
5 Golden Rules of Play for Elementary Students: A Guide for Educators
Elementary Empathy Essentials Packet