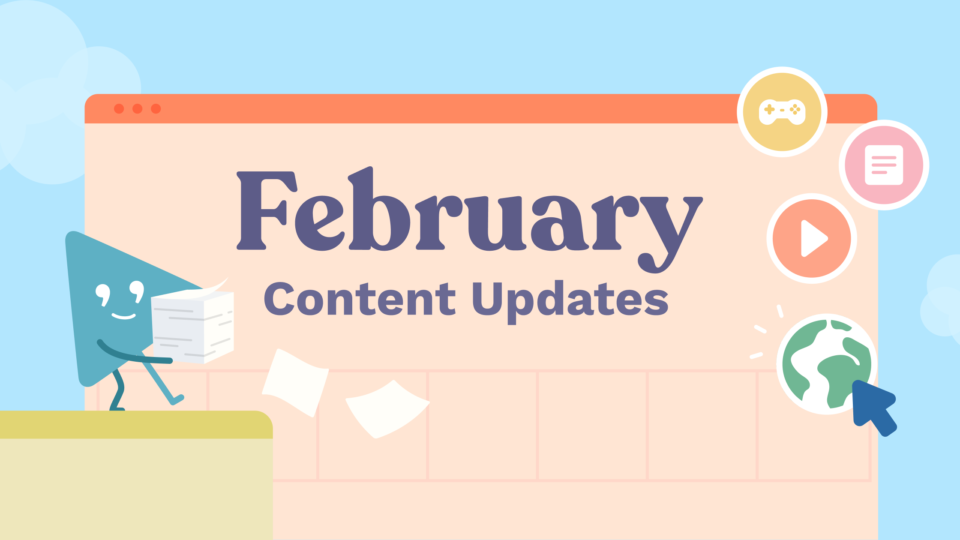 Hello Everyday Speechies!
We have new material this month! Let's take a look!
We have added three new pieces of material related to Job Skills. The first is a follow-up game for the existing Professional Skills game. The next is an interactive activity for Self-Reflection at Work followed by our How Am I Doing at Work video.
Other additions this month include our new Valentine's Day activity and a video to teach learners about their digital footprint.
Check out and learn more about all of these new materials below!

New Valentine's Day Craft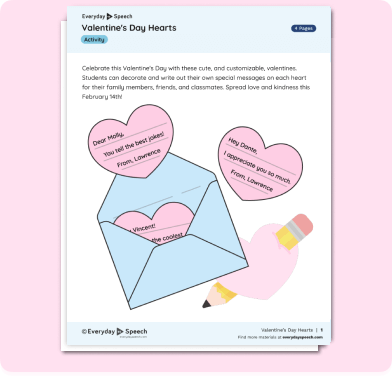 New Valentine's Day Hearts Activity
Celebrate this Valentine's Day with these cute and customizable valentines. Students can decorate and write out their own special messages on each heart for their family members, friends, and classmates. Spread love and kindness this February 14th!
New Game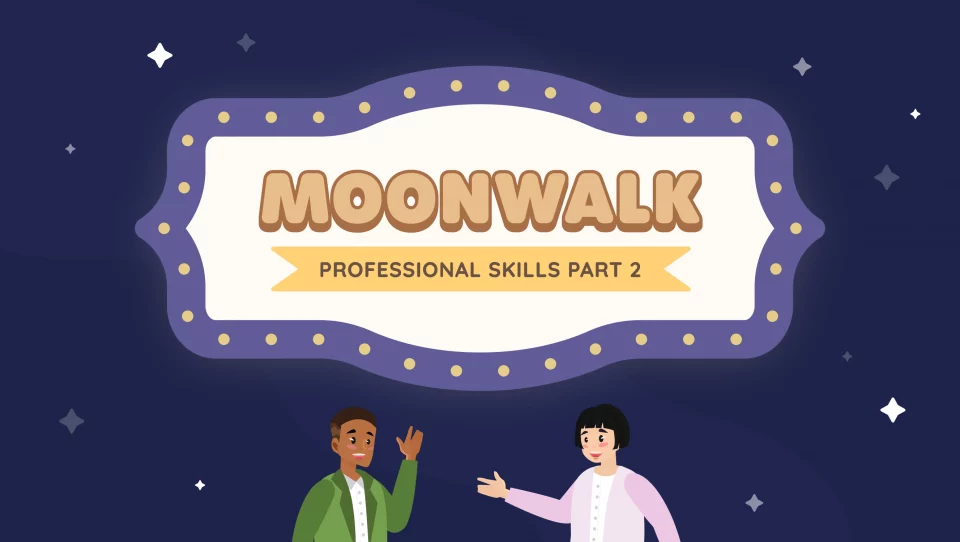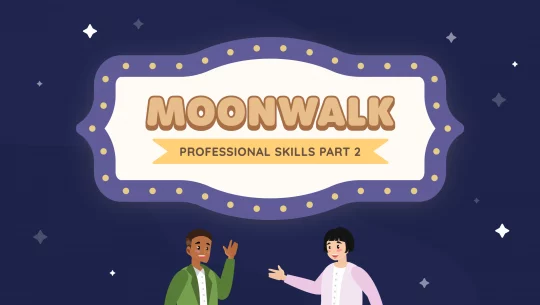 Moonwalk: Professional Skills Part II
Students will practice their "good, better, best" decision-making for a variety of job & work-related scenarios, like solving customer problems and handling difficult professional relationships.
New Videos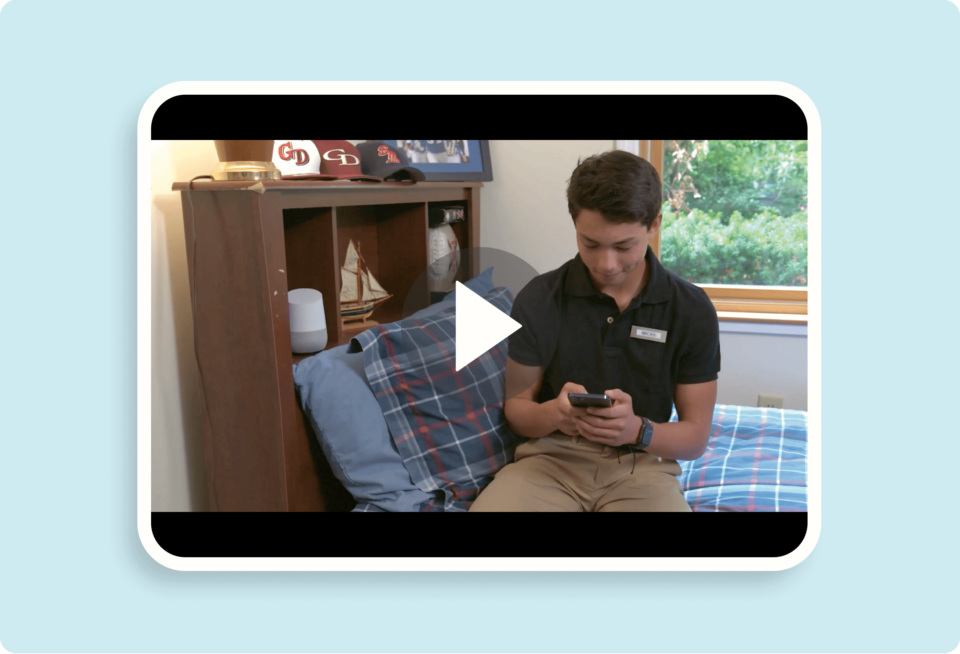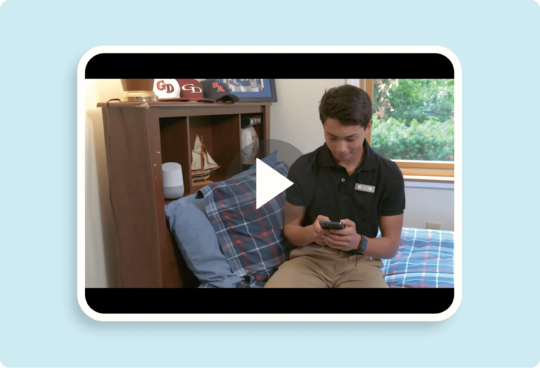 In this video, students will learn about the importance of being mindful and cautious of what they post online when they are employed.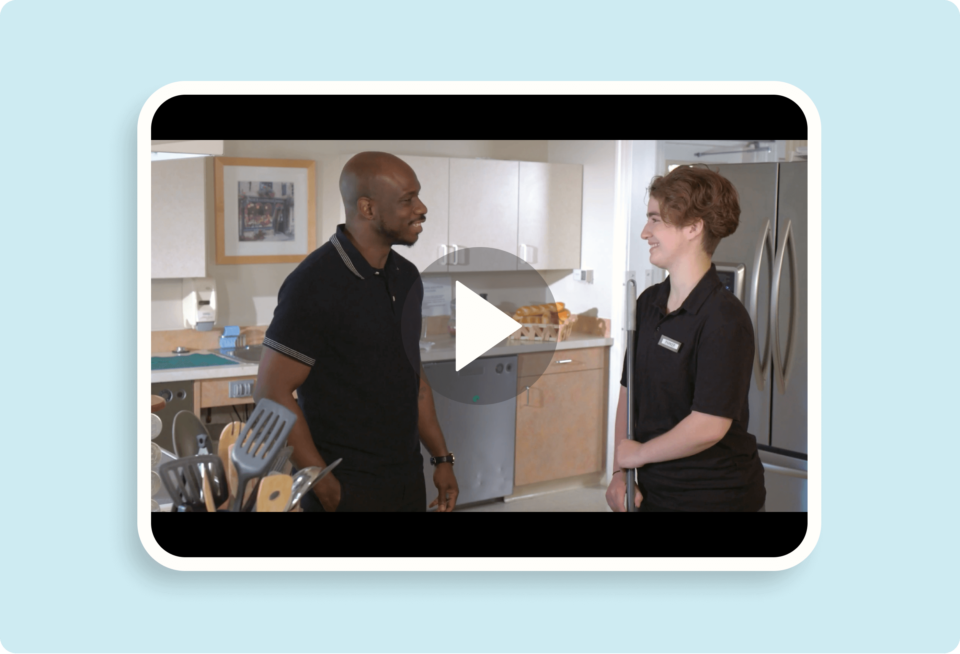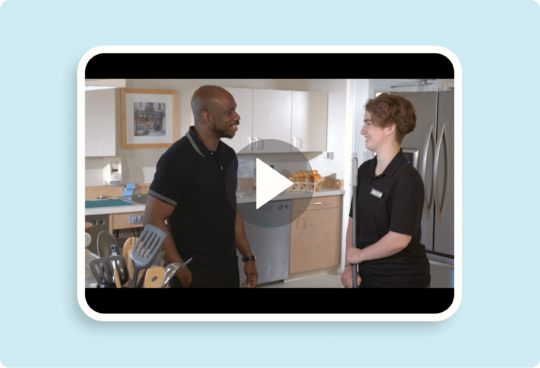 In this video, students will learn about the importance of taking time to turn inwards and reflect on how they are doing at their job and how they are feeling about their role. This is an important skill to ensure that a job is the right fit and can help to avoid burnout.
New Interactive Activity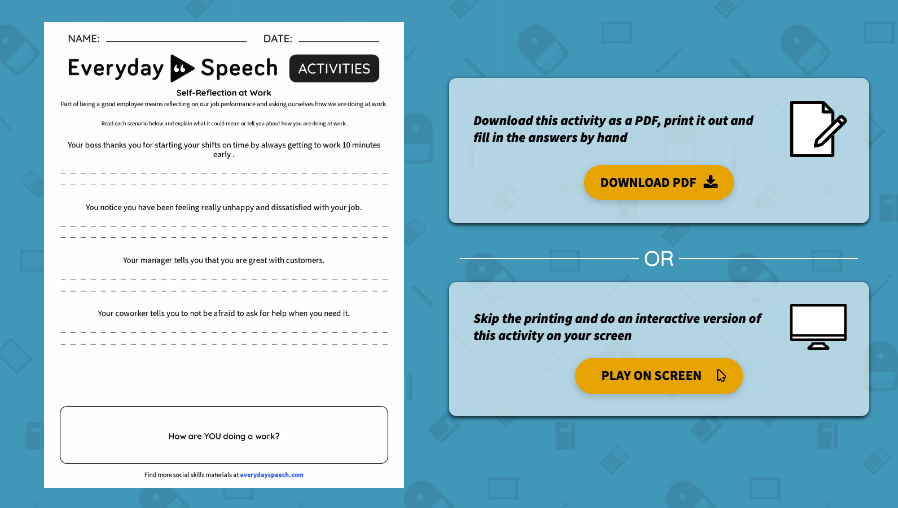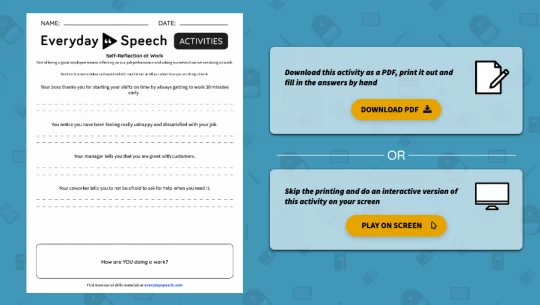 In this activity, students will practice reflecting on their job performance and asking themselves how they are doing at work.
_________________________________________________________________________________________________
We announce updates and release brand-new materials every month, so stay tuned for more!
Happy Teaching!
Brittany, Cal & the Everyday Speech team
P.S. Looking for even more Everyday Speech resources & materials? Sign up for our weekly Material Mix Monday Newsletter!