Everyday Speech Skills
Everyday Speech Concepts
Everyday Speech Visual Tools
Use the tabs to see all of our
Skills, Concepts & Visual Tools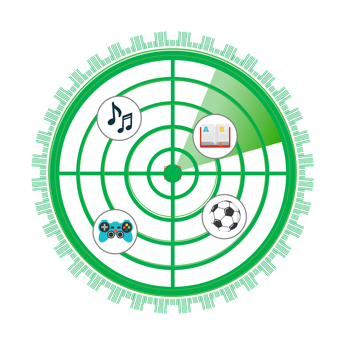 Topic Radar
The Topic Radar teaches that everybody likes to talk about different topics and how to start conversations with various people. We think about the other person's interests, remember what we know about them (this could be their family members, hobbies, or favorite things), and look for clues in our surroundings (something a friend is holding or wearing). Starting conversations about topics of interest for other people will make them excited about the conversation.
Download concept image
(Right click and select "Open Link in New Tab")
Find teaching materials featuring this concept:
NOTE:
Some content may only be available to Everyday Speech subscribers.
Not a subscriber yet? View our free samples.