Social Skills Video: When's the Right Time to Make a Joke
This blog post is one in a series of entries outlining our social skills videos. Our social skills video library is up to 80 videos, each focusing on a social interaction that children and young adults has to face on a daily basis. All videos compare expected and unexpected behavior and show internal thoughts to get the perspective of everyone involved. Videos can be viewed on all your devices, including PC's, Mac's, iPad and Android tablets, and smartphones. To learn more about our social skills video library, head over to our main Social Skills Videos page.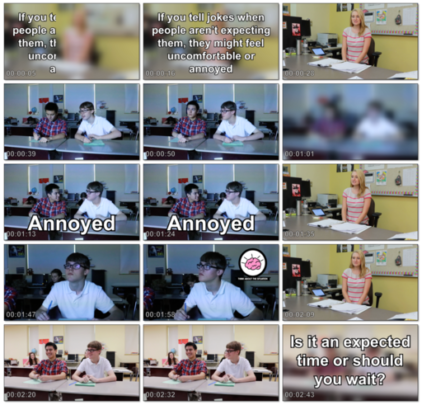 Mike loves making people laugh. When he keeps telling jokes during a movie in class, he disrupts his classmates. Mike learns that there is a good time to make a joke, and a not so good time. He tries again and waits until the video is over before he makes a joke.
Use When's the Right Time to Make a Joke
Our students can have difficulty telling when humor is appropriate or not. Every situation can be different making matters more confusing. This video shows the difference between an inopportune time for telling jokes and points out the negative reaction. Have students think of times when it would be okay to tell a joke and times it would not.