Social Skills Video: Taking a Break to Calm Down
This blog post is one in a series of entries outlining our social skills videos. Our social skills video library is up to 80 videos, each focusing on a social interaction that children and young adults has to face on a daily basis. All videos compare expected and unexpected behavior and show internal thoughts to get the perspective of everyone involved. Videos can be viewed on all your devices, including PC's, Mac's, iPad and Android tablets, and smartphones. To learn more about our social skills video library, head over to our main Social Skills Videos page.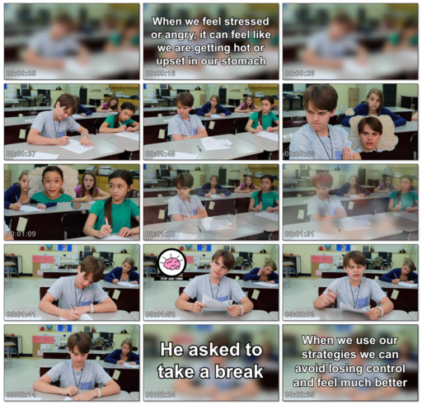 Bobby is struggling with a worksheet. He gets angrier and angrier until he explodes and rips his paper. His actions disrupted the rest of the class. When Bobby tries again, he realizes he is starting to get upset and uses his strategies to calm down. After he takes a deep breath, he starts to feel better.
Use Taking a Break to Calm Down
Sometimes students need to learn to ask for a break before they get too overwhelmed. Ask students to list things that would make them feel better. It may be writing, drawing, walking, or listening to music. You can talk about how to recognize their feelings before they get to the point where they can't calm down.