Social Skills Video: Staying Calm to Solve a Problem
This blog post is one in a series of entries outlining our social skills videos. Our social skills video library is up to 80 videos, each focusing on a social interaction that children and young adults has to face on a daily basis. All videos compare expected and unexpected behavior and show internal thoughts to get the perspective of everyone involved. Videos can be viewed on all your devices, including PC's, Mac's, iPad and Android tablets, and smartphones. To learn more about our social skills video library, head over to our main Social Skills Videos page.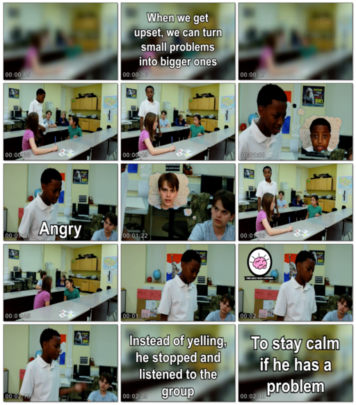 Chris wants to play frisbee. When he gets back from getting the frisbee, the group decides they want to play tag instead. Chris yells at his friends and says they HAVE to play frisbee. Now his friends don't want to play anything with him. Chris learns to stay calm so he doesn't turn small problems into bigger ones.
Use Staying Calm to Solve a Problem
When we let our feelings get the best of us, we can turn a small problem into a bigger one. I like to go over the difference between small and big problems. Then we can talk about ways to handle small problems that we can work out ourselves. Big problems may require some help from adults.