Social Skills Video: Feeling Jealous
This blog post is one in a series of entries outlining our social skills videos. Our social skills video library is up to 80 videos, each focusing on a social interaction that children and young adults has to face on a daily basis. All videos compare expected and unexpected behavior and show internal thoughts to get the perspective of everyone involved. Videos can be viewed on all your devices, including PC's, Mac's, iPad and Android tablets, and smartphones. To learn more about our social skills video library, head over to our main Social Skills Videos page.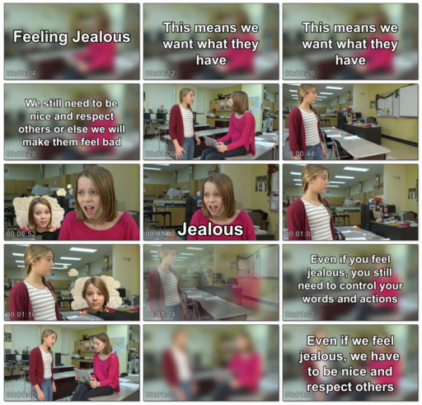 When Serena makes the soccer team, Alessandra gets upset and tells Serena she is better at soccer than her. Alessandra is jealous of Serena, because she wants to be on the team. Alessandra needs to learn that it's OK to feel jealous, but we shouldn't get angry at friends because we want what they have.
Use Feeling Jealous
Jealousy can be a complex emotion to understand. Students need to learn how to process this feeling and what can happen if they take it out on others. I like to ask students to brainstorm situations where someone would feel jealous or tell about a time they wanted something another person had. You can talk about what we can do in these situations.