Social Skills Video: Doing Things we Don't Want to Do
This blog post is one in a series of entries outlining our social skills videos. Our social skills video library is up to 80 videos, each focusing on a social interaction that children and young adults has to face on a daily basis. All videos compare expected and unexpected behavior and show internal thoughts to get the perspective of everyone involved. Videos can be viewed on all your devices, including PC's, Mac's, iPad and Android tablets, and smartphones. To learn more about our social skills video library, head over to our main Social Skills Videos page.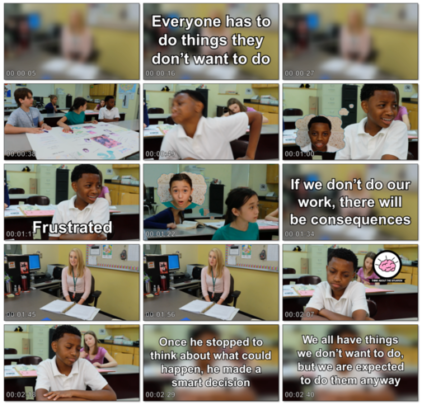 Chris has to finish his poster. He doesn't want to do his work and gets upset when the teacher says he needs to finish. Chris takes a second to think about what might happen if he doesn't finish his poster. He decides he should ask the teacher for help and they work on his problem together. Chris took the time to think about the situation and came up with a good solution!
Use Doing Things we Don't Want to Do
We all have things we don't want to do in life. This can be hard for some students to get past. Every day isn't going to be easy or exactly the way we want it. It's all part of being more flexible in your thinking.