Social Skills Video: Accepting No for an Answer
This blog post is one in a series of entries outlining our social skills videos. Our social skills video library is up to 80 videos, each focusing on a social interaction that children and young adults has to face on a daily basis. All videos compare expected and unexpected behavior and show internal thoughts to get the perspective of everyone involved. Videos can be viewed on all your devices, including PC's, Mac's, iPad and Android tablets, and smartphones. To learn more about our social skills video library, head over to our main Social Skills Videos page.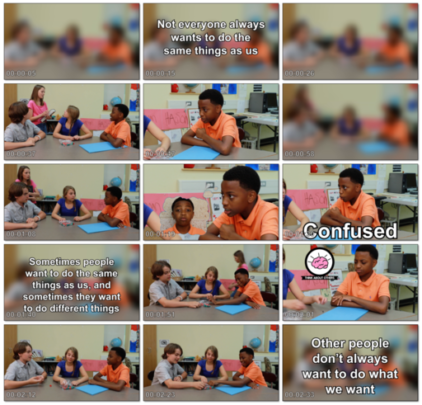 The group is playing a board game. They need Alessandra to play so they have 4 players. When Alessandra says she's busy and doesn't want to play, Chris gets upset and keeps asking her to play, even though she's already said no. When Chris tries again, he realizes that he doesn't want to MAKE Alessandra play. The group can still have fun with 3 players!
Use Accepting No for an Answer
Sometimes things don't go according to our plan. This doesn't feel good but we need to be able to deal with it. Watch as the students model appropriate reactions and ways to deal with this.