Therapy Tools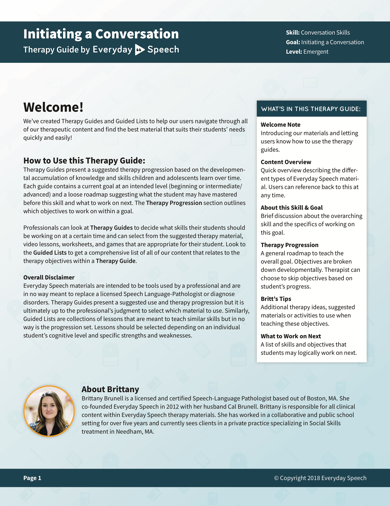 Therapy Guides
Get specific insights, therapy ideas, and activity recommendations from our lead SLP so you can pick up our lessons and know how to use them quickly!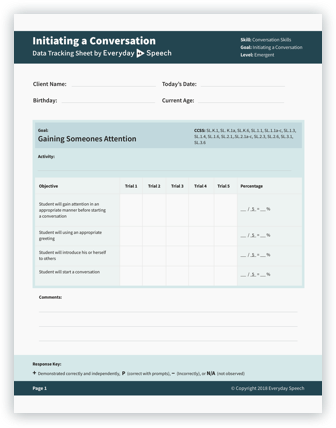 Data Tracking +
Pre-and Post Assessments
Find the material you want - based on the target skills, level, and age of your students. We've done the work for you, so you can jump right in!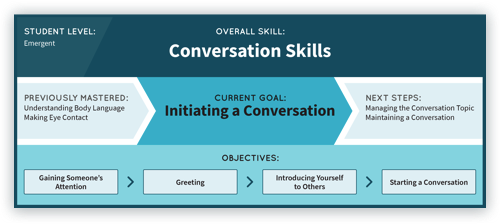 Therapy Progressions
Know what skills to work on next with our therapy progressions and tracks.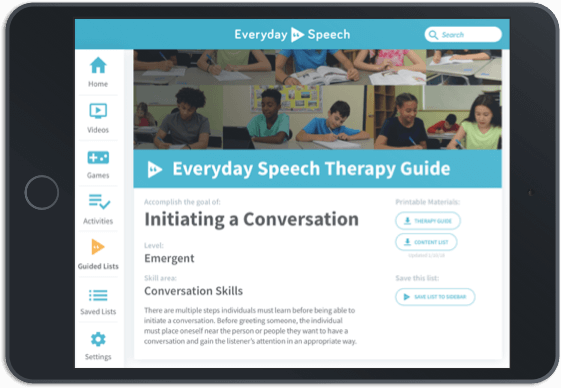 Interactive Lists
We've organized therapy materials into interactive lists based on target skills and difficulty level, so you can jump right in!
Try the Social Learning Platform for 30 days, risk free.