Everyday Speech Skills
Everyday Speech Concepts
Everyday Speech Visual Tools
Use the tabs to see all of our
Skills, Concepts & Visual Tools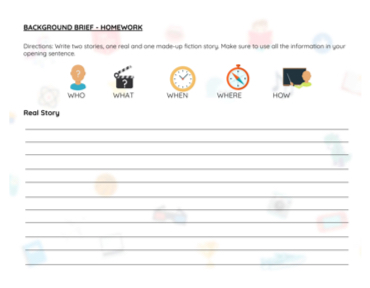 Visual Tools:
Use the Background Brief Story Prompt as a visual support to help students write a short narrative or tell a story.


The Background Brief is all of the key information necessary for a listener to understand your story. As seen in the visual, we list out the who, what, when, where, and how.
The story can be a simple story about the student's day, weekend, or favorite item. If using in a group setting, each member can share a story and then take turns asking questions to find out more information about the story.
Access the visual tool: