Everyday Speech Skills
Everyday Speech Concepts
Everyday Speech Visual Tools
Use the tabs to see all of our
Skills, Concepts & Visual Tools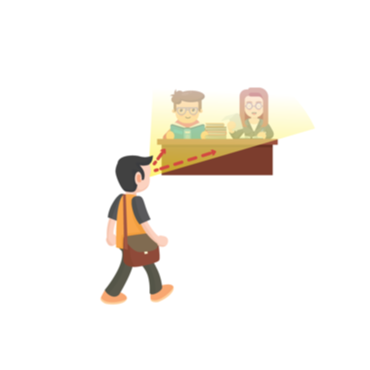 Read The Room
Reading the Room is a tool to help students know what to do in any given situation. Observing the room and the people in it will help students figure out how to act appropriately. We teach our students to look around, observe others, and listen so that they are able to decide whether it's a good time to talk, ask questions, or physically move around the room. Students will learn how to adjust their behavior based on where they are and what's happening at that moment. We focus on asking the following questions: Who is in the room? What do they have? What time is it? What do we usually do now? How can I act appropriately?
Download concept image
(Right click and select "Open Link in New Tab")
Find materials featuring this concept here:
NOTE:
Some content may only be available to Everyday Speech subscribers.
Not a subscriber yet? View our free samples.