Everyday Speech Skills
Everyday Speech Concepts
Everyday Speech Visual Tools
Use the tabs to see all of our
Skills, Concepts & Visual Tools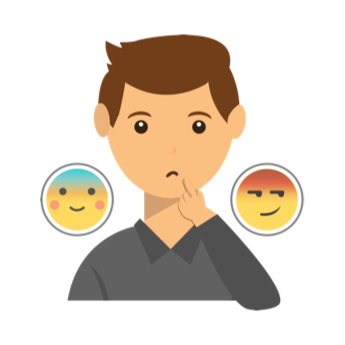 On Purpose Plan
To help us figure out whether something was done on purpose or not, we can use the On Purpose Plan. If someone plans to hurt another person's feelings then it is On Purpose. If someone hasn't planned it and it just happened, it is an Accident. To figure it out, we look at the person's reactions and think about their facial expression, tone of voice and actions. Do they look surprised or angry that this happened? It's always important to keep control of our emotions no matter if something was done on purpose or not.
Download concept image
(Right click and select "Open Link in New Tab")
Find teaching materials featuring this concept:
NOTE:
Some content may only be available to Everyday Speech subscribers.
Not a subscriber yet? View our free samples.