Everyday Speech Skills
Everyday Speech Concepts
Everyday Speech Visual Tools
Use the tabs to see all of our
Skills, Concepts & Visual Tools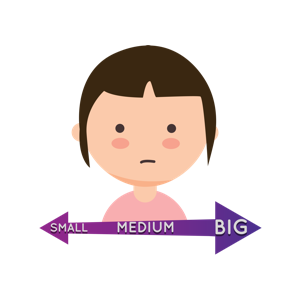 How Big is My Problem?
Determining the size of a problem is a critical step to being able to find a solution. Students can use our Size of the Problem Rating Scale to figure out if the problem is small-medium-big or in-between. Once students know the size, they can think about how big or small their reactions should be and if they need help or can solve the problem themselves.
Download concept image
(Right click and select "Open Link in New Tab")
Find teaching materials featuring this concept:
NOTE:
Some content may only be available to Everyday Speech subscribers.
Not a subscriber yet? View our free samples.