Everyday Speech Skills
Everyday Speech Concepts
Everyday Speech Visual Tools
Use the tabs to see all of our
Skills, Concepts & Visual Tools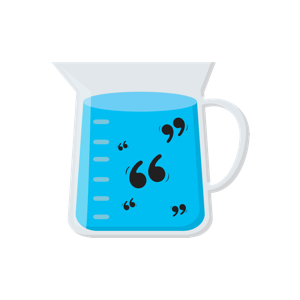 Conversation Measuring Cup
The Conversation Measuring Cup helps us figure out how much to talk during a conversation. There are some times it's best to contribute a lot, like when you're telling someone a story, so you would fill up the Conversation Measuring Cup a lot. When we don't have a lot of time to talk, or someone else needs to tell you something, it's time to give a shorter answer. This would only fill the Conversation Measuring Cup a little bit.
Download concept image
(Right click and select "Open Link in New Tab")
Find teaching materials featuring this concept:
NOTE:
Some content may only be available to Everyday Speech subscribers.
Not a subscriber yet? View our free samples.