Everyday Speech Skills
Everyday Speech Concepts
Everyday Speech Visual Tools
Use the tabs to see all of our
Skills, Concepts & Visual Tools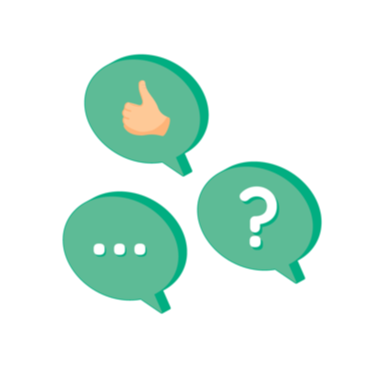 Comment, Question, Compliment
Making a comment, asking a question, or giving a compliment are all ways to start a conversation. If a student wants to start a conversation with someone else but is unsure of what to say, they should think about the situation and who they're talking to and then either make a comment, ask a question or give a compliment. These are also important tools to use within a conversation to drive or continue the conversation.
Download concept image
(Right click and select "Open Link in New Tab")
Find teaching materials featuring this concept:
NOTE:
Some content may only be available to Everyday Speech subscribers.
Not a subscriber yet? View our free samples.