New Accessibility Features for iOS 8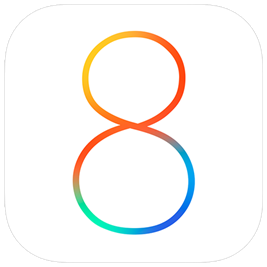 UPDATE: We've released an eBook – "The Ultimate Guide to the iPad for Speech Pathology and Special Education". It has all the tips and tricks you need to become an iPad master. Best of all, it's FREE. Grab your copy here.  
Last week at its Annual Worldwide Developer Conference (WWDC), Apple announced the newest version of iOS, iOS 8, will be released in the fall. As with every new update, there have been some significant changes and additions to the Accessibility Features for iOS 8. I've written previous posts describing the Accessibility Features that Apple has created for people with disabilities. Because I'm a registered app developer, I have access to the new operating system and can share what I've found with all of you!
What's new?
Grayscale– For people with vision impairments, there is a new feature called Grayscale. What it does is replace the colors on your screen with gray shades that range from white to black. This will make the entire screen gray for messages, apps, videos or however else you use your iPad.
Alternative Keyboards – Now, third-party keyboards such as Braille Keyboards are allowed in IOS 8.  An Apple 6-key Braille keyboard will be available, as well as commercial keyboards made by outside developers. Users can buy keyboards that fit their needs.
Quick Type– Quick type is a totally new feature to improve the efficiency of typing. It uses word prediction to reduce the number of keyboard strokes needed when typing. Anyone who is familiar with Co:Writer will see a familiar setup. A suggestion bar appears with word options that users can tap on to select. Quick Type will also use context to help finish the words you type.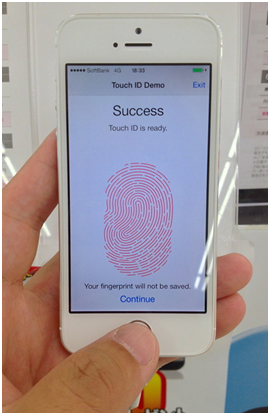 Touch ID – Touch ID was introduced with iOS7 to unlock your phone or make purchases in the App Store using your fingerprint rather than a passcode. Now it will be used in apps as well. One way it can be used is to exit from Guided Access, a favorite feature of mine when working with students. This will save time when you want to quickly get out of an app you have locked a student into. This feature already is great for blind users because it offers secure authentication without having to type, which can be a slow process with VoiceOver. In iOS 8, the ability to access third-party apps with just a finger print will expand on the already very accessible Touch ID feature of iOS 7. Note that Touch ID only works with the newest devices. The iPhone 5s has Touch ID built in, but no current iPad model has Touch ID capability. However, it's expected that the next iPad released will have this functionality.
In Case of Emergency Card –This new feature stores contact information such as family members names, addresses, phone numbers, and medical information that can be used in emergency situations. While useful for anyone, this could be especially useful for people with disabilities who are nonverbal or cannot relay their information to others. The card can include a photo, medical conditions, allergies, and current medications.  People will be able to access this from the lock screen.
Hey Siri – This is a new feature that lets users activate Siri without pressing any buttons. This could be helpful for people with physical limitations who can better control devices through their voice. To use, simply say "Hey Siri" followed by your question.
Alex voice -The "Alex voice" is the current voice used by the Mac computers. It is known for its high quality and natural sound. The Alex voice will now be available on iPhones and iPads with iOS 8. This natural sound will improve the current VoiceOver screen reader dramatically because it will be easier to listen to and understand a more natural voice. As of now, the voice is very robotic and choppy making listening difficult, which is problematic if you are relying on the audio instead of reading the screen.
What's Changed?
Spotlight -Spotlight is already available in IOS 7 but is improving in IOS 8. Spotlight search will be similar to Siri but it won't require users to speak to it. Instead, they can type to search both their device and the internet without having to pull up a web browser. This will benefit people with speech impairments who can't use their voice.
Zoom -The Zoom feature has improved in iOS 8. You have the option to zoom in on the entire screen without zooming in on the keyboard. This helps people still read the screen and enter information in to small text boxes without hiding the keyboard. Under the Zoom settings there will be a toggle switch to "leave the keyboard unzoomed".
Guided Access– Guided Access will be improved with more features such as setting time limits, a countdown timer and Touch ID support. If you've read my previous blogs you know that this is my favorite Accessibility Feature to use with students because it locks you into an app and disables buttons on the screen. I can't wait to use time limits and a countdown timer. These will be useful features for working with children who have Autism.
Organization– Apple has made some changes to the organization of the Accessibility Features. The features useful for people with physical limitations that used to be grouped under the "Physical & Motor" section are now found under a new name, "Interaction".  Also, Subtitles & Captioning which used to be found in the "Hearing" section are now in a totally new location of "Media".
Multi-device support for Made for iPhone (MFi) hearing aids– Apple has already developed advanced hearing aids that can be synced and managed by your phone. While there isn't much information out there yet, it appears that with iOS 8 users will be able to manage their hearing aids on multiple devices as opposed to just one.
What are you most excited about with the upcoming iOS 8? Let us know! Sign up for our mailing list here to stay updated with our latest therapy tips, app announcements, and blog posts. Don't forget to follow us on Twitter, Pinterest, and like us on Facebook!