May's Newest Social Skills Videos!
Hey there! Another month, more social skills videos for you!
Important Note: Over the past month, we've had some issues with firewalls pop up. We've gotten to the bottom of it: VHX (our video platform vendor) added "livestreaming" capabilities, which we do not take advantage of. However, that did cause VHX and their parent site, Vimeo, to be marked as a livestreaming site in some school firewalls, which causes the videos to be blocked.
If you are having issues watching videos, please ask your IT department to whitelist https://everydayspeechsocialskillsvideos.vhx.tv/. If that doesn't fix the issue, or you have more questions, email us at [email protected]
Just as a side note, as we transition over to the Social Learning Platform for next school year, we'll be switching off the VHX platform, so this should will not be an issue moving forward.
We'll have some big announcements regarding the Social Learning Platform coming soon 🙂
May's New Social Skills Videos
Let's get to it!
Social Skills in Action
Activities
Modeling
Britt's Tips
Best Practices From Our Resident SLP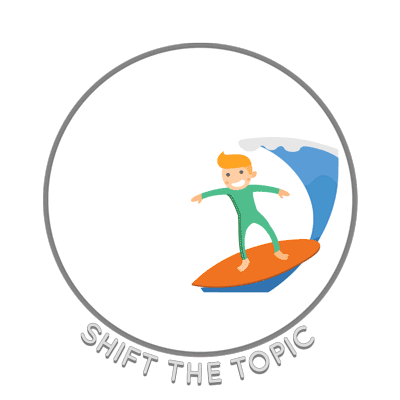 I can't believe how fast the end of the year comes! Before we know it we'll be packing up and prepping for next school year. We've been hard at work this spring working on ways to make it even easier to use our video lessons and therapy materials. Many of you signed up to test out our new video platform and we couldn't be more grateful! We'll be using all of your feedback and continuing to improve it until it's released. For now, onto the new videos for May!
Social Skills in Action
Being the Bigger Person – We wanted to teach this lesson and thought video modeling would really help kids see all parts and understand the big picture-that being the bigger person helps you feel better in the long run. Getting revenge or losing control in the moment might seem like a good idea but it won't fix anything. We teach kids to use their strategies to stay calm by using whatever works best for them; deep breathing, taking a break, or getting some water.

When to Use Slang – This video uses our teaching concept of "Time and Place". We show a student using slang in the wrong time and place (in school with a teacher). Afterwards, we compare it to the right time and place and see how the interaction is much smoother. This will be part of many new series, focusing on which behavior is best for a certain time and place. The accompanying worksheet gives examples of current slang phrases and asks students when and with whom they would use them.

Paying Attention in Class – As we've mentioned before, we want to give therapists to use our videos to show what's going on in student's heads. This is a valuable tool that other materials might not be able to demonstrate. In this video, we get a glimpse into a student's head when they can't focus and see some strategies they use to pay attention. We also talk about why it's important to keep your brain focused and have a fun new animated focus visual tool!
Activities
Fork in the Road – Conversation Skills (Advanced) – This is another addition to our Fork in the Road Activity Lessons. These type of activities stop at a "Social Fork", a time when a student has to pick which action or path they should take. We show how both paths play out and ask your students which one was the better choice. This "episode" focuses on some more advanced conversation skills such as taking things literally, when to shift the topic, and giving background information when telling a story. I like to use the accompanying worksheet because it breaks down the action and asks follow up questions related to each scene.
Modeling
Showing You're Listening – This modeling lesson breaks down how we show we're listening. We see what to do with your body, what gestures to do, and how your words can also how that you've listened. When we face toward someone, nod, and ask questions about what they've said we're showing others that we've listened and care about what they've said.
Hope you enjoy! Talk soon – Britt
As always, feel free to let us know if you have any questions at all!
Happy Watching,
Brittany and Cal