Let's be Social – Social Skills Video: Keeping Personal Space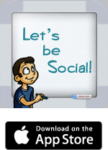 This blog post is part of a multi-part series on the lessons that come standard in our app, Let's be Social. Each post breaks down why we included this particular story, with commentary from Brittany Lehane, CCC-SLP, as well as a short overview of our lesson.
With 40 lessons standard and premium video lessons, Let's be Social has become a go-to app iPad app for Speech Pathologists, Special Education Teachers, Behavioral Professionals, and Parents to use with those learning social skills, including those who have autism. To learn more about Let's be Social and hear why it's been called a "dream come true", check it out here.
Why Keeping Personal Space?
Personal space is such an important concept to teach because it impacts people in a big way. If your personal space is violated, you automatically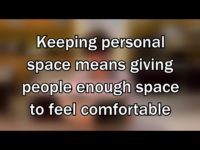 feel upset and uncomfortable. This is not the way we want people to feel. To start, it's important to define personal space and show what it looks like because it is an abstract concept and therefore may be difficult for our kids to understand. Our video lesson models the appropriate way to give personal space and what happens if you don't. We focus on the negative result of invading someone's space. We also analyze how the character feels when he isn't given personal space.
Our Lesson
We first learn that keeping personal space means giving people enough space to feel comfortable. Everyone likes to have their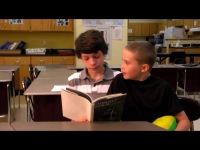 own bubble of space. If somebody comes into that bubble, it makes people feel uncomfortable.
Our scene opens with Owen sitting at a table, reading a book. Johnny enters with a football in his hand. It looks like he wants to play catch. He asks Owen what he's doing. Owen gets an strange look on his face and scoots his chair away from Johnny.
When we dive into each person's thoughts, Owen wonders why Johnny is sitting so close. He says he doesn't like it. We learn that Owen feels uncomfortable. When we find out what Johnny is thinking,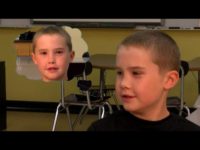 we find out he feels confused. He just wanted to see what Johnny was up to. What did Johnny do wrong? He didn't give Owen personal space.
After reinforcing our concepts, we go back to the scene at the table. This time, when Johnny sits down, he leaves a good amount of space between himself and Owen. After talking for a minute, the kids decide they want to go out to play catch.
Remember, everyone needs their own space to feel comfortable.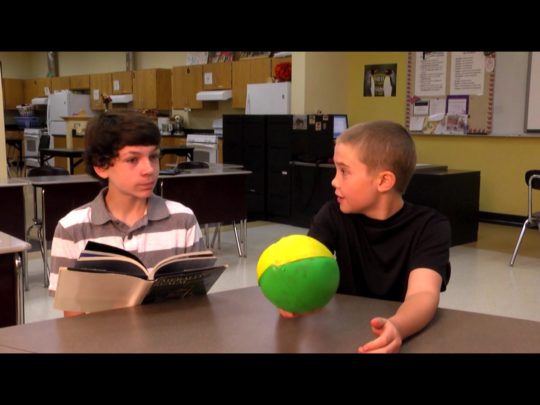 Note: The information above is provided as a resource only, and in no way replaces the services performed by an ASHA-certified Speech Language Pathologist.