Let's be Social: Hurting a Friend's Feelings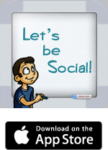 This blog post is part of a multi-part series on the lessons that come standard in our app, Let's be Social. Each post breaks down why we included this particular story, with commentary from Brittany Lehane, CCC-SLP, as well as a short overview of our lesson.
With 40 lessons standard and premium video lessons, Let's be Social has become a go-to app iPad app for Speech Pathologists, Special Education Teachers, Behavioral Professionals, and Parents to use with those learning social skills, including those who have autism. To learn more about Let's be Social and hear why it's been called a "dream come true", check it out here.
Why Hurting a Friend's Feelings?
The social stories in Let's be Social are all based on times I've seen students have difficulty navigating a situation. In the Hurting a Friend's Feelings lesson, the main character has to figure out what to do when he hurts his friend's feelings. This is a situation I've seen many times. Our students might hurt a peer's feelings unintentionally and not even realize it. The lesson breaks down the many skills needed to resolve this issue, such as figuring out how another person is feeling and knowing how to respond. It also teaches the consequence that if you hurt someone's feelings, they won't want to be your friend. Breaking these concepts down helps our students understand the consequences of their actions and will help them learn to have positive interactions.
Our Lesson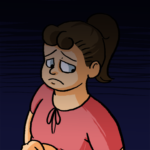 Our lesson starts with Bobby and Madison playing with each other. Madison is playing with a toy butterfly. Bobby thinks butterflies are silly, but he knows Madison really likes butterflies. He tells Madison that he thinks butterflies are silly. This makes Madison sad. When Bobby notices Madison looking sad, what should he do? He should say "sorry" to Madison. If Bobby always makes his friends sad, no one will want to play with him. Bobby was thinking a thought that would make Madison feel sad. What should he have done? Bobby should have kept the thought inside his head.
Note: The information above is provided as a resource only, and in no way replaces the services performed by an ASHA-certified Speech Language Pathologist.