Let's Learn Emotions v1.2 Now Available!
Hey everyone!
We wanted to let you know that Let's Learn Emotions v1.2 is now available! We made a few changes for this version, the biggest being the addition of another matching game.
In our previous versions, our Matching Game was limited to matching the name of an emotion to one of three images: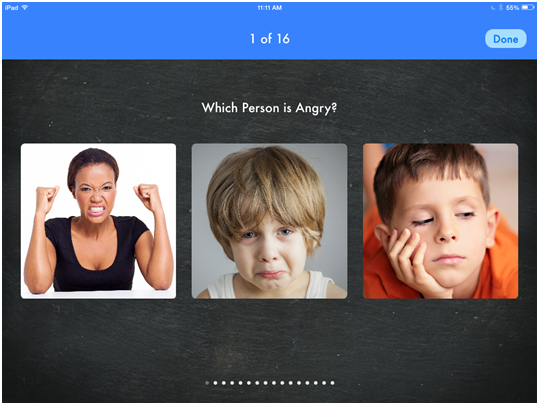 In this newest version, we added another game that is essentially the opposite of this game. You now can also match an image to a list of three emotions: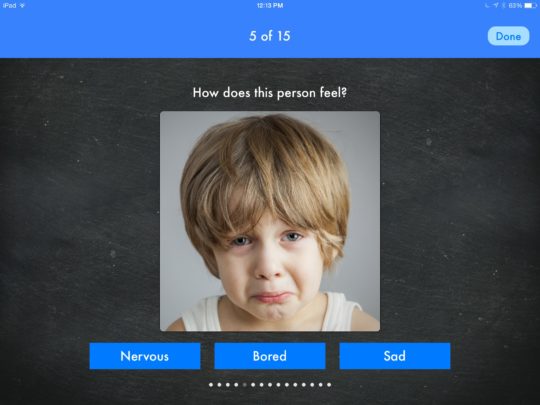 It's just another way we can add some more fun!
Other changes include some minor bug fixes, controls to change the rate of text to speech, and a Spanish language version!
You can download Let's Learn Emotions here.
Let us know what you think!