Let's be Social: Dealing With Disappointment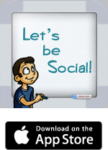 This blog post is part of a multi-part series on the lessons that come standard in our app, Let's be Social. Each post breaks down why we included this particular story, with commentary from Brittany Lehane, CCC-SLP, as well as a short overview of our lesson.
With 40 lessons standard and premium video lessons, Let's be Social has become a go-to app iPad app for Speech Pathologists, Special Education Teachers, Behavioral Professionals, and Parents to use with those learning social skills, including those who have autism. To learn more about Let's be Social and hear why it's been called a "dream come true", check it out here.
Why Dealing With Disappointment?
Kids with autism or other social/emotional challenges have a really hard time dealing with changes to their routine. Any change to the plan, be it big or small, can throw them off. Our lesson Dealing with Disappointment breaks down how this feels and shows how to handle this difficult situation.  I teach my students how to recognize their feelings when they become angry or agitated because they might not know or understand. Once they recognize that they are feeling very upset and may be headed for a meltdown, they need to use strategies that will help them calm down when they are on the verge of exploding. These strategies can be taking deep breaths, listening to music, or going for a walk. It may be difficult for the students to utilize these strategies in the moment and they may need adult prompting. Over time they can begin to calm themselves down, which is the overall goal.
Our Lesson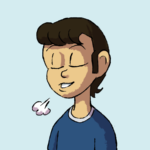 Tom is planning on going and watching his brother's baseball game with his mom. That makes Tom angry. It's not because Tom doesn't like his babysitter, it's because sudden changes are hard. Instead of getting upset and screaming, Tom can calm down and make a new plan. Taking deep breaths and counting to ten helps Tom calm down. Tom feels calm. He's happy too because he can still go to the game, and see his parents when they got home from work.
Note: The information above is provided as a resource only, and in no way replaces the services performed by an ASHA-certified Speech Language Pathologist.