Free Social Skills Worksheets – 20 Activities To Make Your Day a Bit Easier!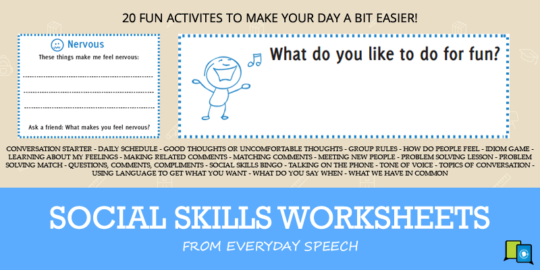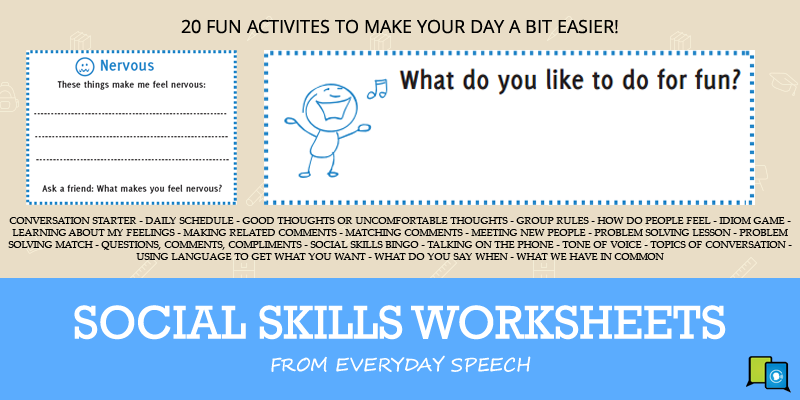 Update: We've released a lot more free social skills activities! To get them, visit this link.
We've created a FREE  packet of 20 worksheets to use during your social skills/pragmatics lessons! From games to group rules and daily schedules, these worksheets are designed to be a fun, interactive way for a single student or group to learn. All the worksheets were developed by Brittany Lehane, CCC-SLP.
Here's what Brittany has to say about the worksheets:
Use these activities to expand your students' social communication skills. Lessons range from the basics of having conversations to understanding the nuances of abstract language. Teach how to recognize feelings, solve problems, compromise, and use language. These worksheets can be used for group or individual lessons.
To download the worksheets, visit this link.